USA MADE INNOVATION AND DESIGN
Every Zootility product is crafted with care. We make the products we design, which means we are experts at both innovation and quality. Shop with us and support our team and vision for Made In USA manufacturing.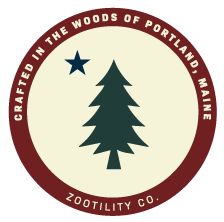 Made the way you wish all things were made. We design & manufacture all our products ourselves using quality materials at our laser studio, in the woods of Portland, Maine.